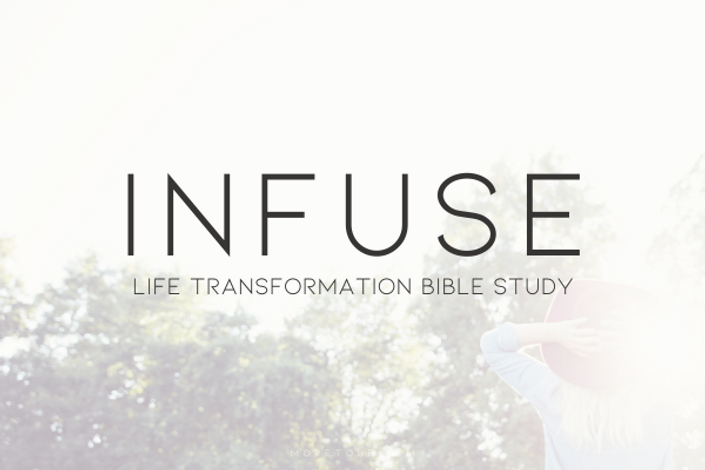 Infuse Life Transformation Study
A Soul-Strengthening, Life-Changing Encounter with God
---
Do you feel stuck in a rut? Trapped by the obstacles looming in front of you? Longing to grow deeper in your faith? Wishing God would meet your right where you are, and infuse your life with renewed purpose and passion?
While you might feel like "as is" best describes your life, I know personally that God intends more for you. He changed me from the inside out and changed my legacy . . . not overnight but over the long-haul . . . and I'm certain He wants to do the same for you.
God didn't make us "as is."
But He won't change us just because we want it. He invites us to step into that transformation process with Him.
Friend, I am convinced that God wants us to live from a place of soul-strength that comes through a fresh encounter with Him, His Word, and clarity about our life purpose.
His desire for us to grow spiritually, with an understanding of our worth, is not only for our sake but also for the impact of our legacy on the next generation. Think about it this way: In the same way, the airline steward insists that a mother put on her oxygen mask first, before helping her child, we have to take care of ourselves in order to be able to serve those God has put in our charge. But this isn't just about motherhood and family legacies. This is about our place in the family of God and our impact in this world!
A redeemed, healed, and emotionally whole woman embracing a holy, purpose-filled life leaves a legacy of faith and impact.
Whether you've been walking a faith road for many years or are just starting out . . .
Whether you've overcome your issues or are still battling through . . .
Whether you are absolutely stuck or have begun to see a clearing of margin space in your life . . .
Whether you're tired out by a never-ending trial or just emerging into a new season filled with hope . . .
This course will meet you exactly where you are and enable to get to the next place God has for you, as you . . .
discover the ways God has been working in your life up to this point to prepare you for today
learn how to operate in your God-given personality, giftings, and learning style while being willing for God to use your weaknesses
embrace a schedule that is built from your customized, God-ordained priorities and values
pinpoint where to find margin space in your life and eliminate the chaos to find joy again
gain the courage to engage in healthy mentoring relationships
develop a routine for digging deep into a soul-strengthening relationship with God
craft a prayerful and purpose-filled vision for your life
About the Course
Infuse: A Soul-Strengthening, Life-Changing Encounter with God, is a Bible-based course steeped in life coaching principles.
The course is designed to help you press on in the life God has for you. Each of the five modules unpacks insights from Scriptures while setting the stage for a deeper understanding of the principles found in my book, Meet the New You: A 21-Day Plan for Embracing Fresh Attitudes and Focused Habits for Real Life Change.
Meet the New You is the primary text for this course, so you'll need a copy. But in addition to what you'll find in the book, you'll gain fresh new insights, practical resources, and encouragement to press on in this journey of becoming the woman God intended.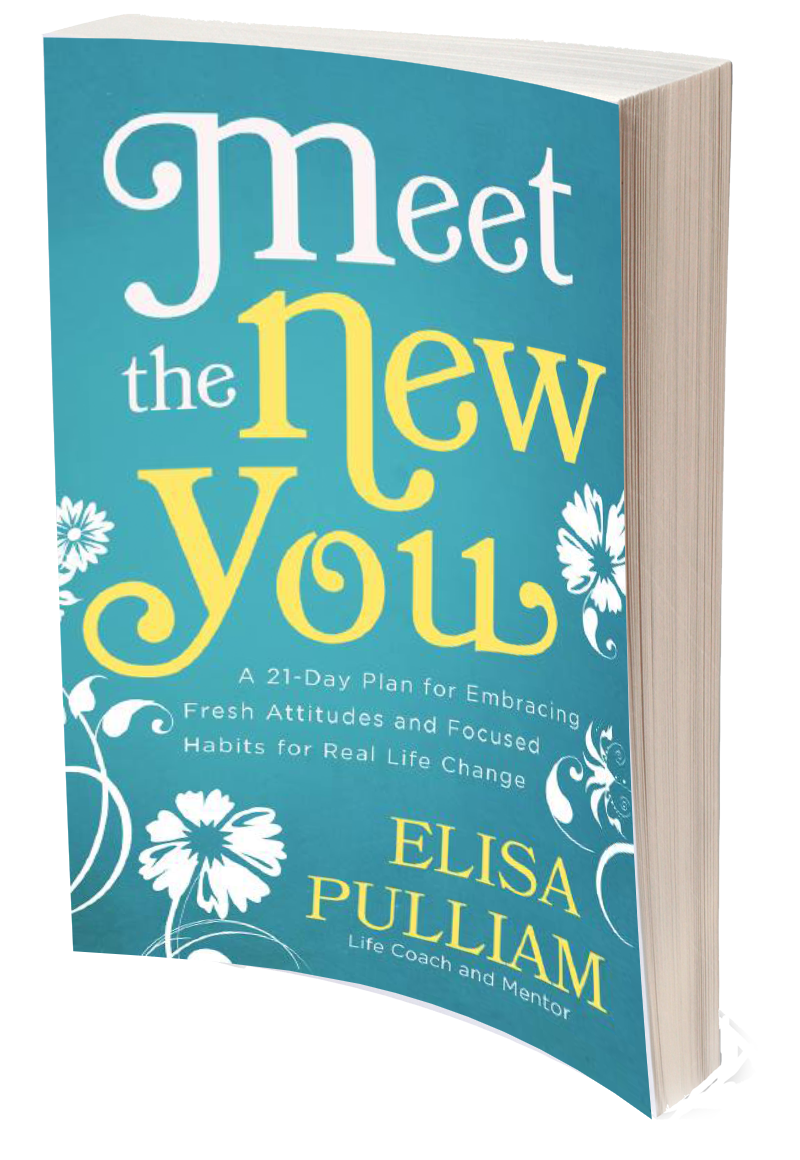 While Meet the New You is structured as a 21-day journey, it's not necessarily a 21-day course. You may choose to focus on one module a week or turn each "day" from the book into a week. It's self-paced and laced with grace!
Each of the five modules includes:
Video Introduction Steeped in Biblical Encouragement
Video Bible Teaching: A Fresh Encounter with a Woman in Scripture
Devotional Download: A Fresh Encounter with a Woman In Scripture (content not included in the book).
Scripture Download
Study Map Options (5-day plan versus 5-month)
In addition, the course includes these bonuses:
15 Minute Rule
21 Scripture Prayers
Restart Planner
Whole. Holy. Health. Stewardship
If you long for the support of a life coach and the kind of biblical teaching that will spur you on, then this course is for you.
Course Curriculum
Book Your One-on-One Coaching Package with Elisa and Get a Session for FREE
Available in days
days after you enroll
Your Instructor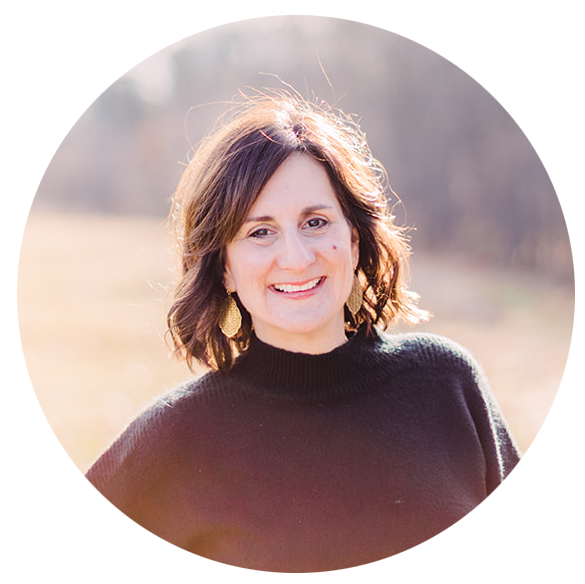 Elisa Pulliam counts it a privilege to work with women from all over the world, and in all seasons and stages of life, helping them discover how to join God in His work.
She is the founder of More to Be, a ministry devoted to helping women to experience authentic life change and lasting impact through a fresh encounter with God and His Word. Elisa is also certified life coach, mentor, speaker, podcaster, and author of numerous books and resources, including Meet the New You: A 21-Day Plan for Embracing Fresh Attitudes and Focused Habits for Real Life Change, Impact Together: Biblical Mentoring Simplified, and Unblinded Faith: Gaining Spiritual Sight Through Believing God's Word.
As a result of what Elisa has experienced through God's redeeming work in her life and twenty-plus years in ministry, she fully believes that a changed-by-God woman leaves a life-changing legacy that gives Him all the glory. Connect with Elisa at moretobe.com.
Gain the Encouragement You Need at a Fraction of the Cost
If you long for the support of a life coach and the kind of biblical teaching that will spur you on, then this course is for you.
If you add up the cost of hiring a personal coach, enrolling in a live course, or attending a conference to get this experience, it could easily be more than $1000. Instead, you get all this without having to juggle your schedule or leave the comfort of your own home!
If you're ready for God to meet you right where you are and offer you an authentic, soul-strengthening, life-changing infusion through a fresh encounter with Him, then this course is for you.
Frequently Asked Questions
When does the course start and finish?
The course starts now and never ends! It is a completely self-paced online course - you decide when you start and when you finish.
How long do I have access to the course?
How does lifetime access sound? After enrolling, you have unlimited access to this course for as long as you like - across any and all devices you own.